We encourage you to reference our recommended links below to ensure that you properly plan and are prepared for a world-class experience!
Susan And Gerry's Tried and True Travel Tips
You can find a million sites online that will explain the currency in Italy, as well as other Travel Tips, but we will give you the tips we have learned by personal experience.
Currency Tips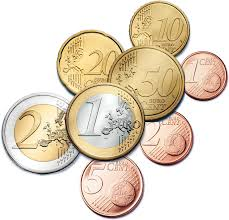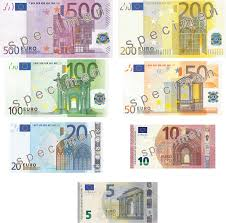 1. Italy has converted to the Euro. If you have any old Lira, frame it. Convert about 50 or 100 US dollars to Euro before you come to Italy. Not more, as the fees in the US are high. This will help you buy your first real Italian cappuccino at the airport when you arrive!
2. Pay close attention to the change you receive. Become familiar with the coins, as they can be confusing. Always be on guard for getting shortchanged — you are an obvious tourist and some Italians may take advantage. Just be street smart about your money.
3. In Italy you can use ATM machines with your debit or credit card to take out Euros. Before you leave the US, check your bank's exchange fees.
4. Preferred credit cards in Italy are Visa or MasterCard. They do, however, charge international fees, so cash is always preferable, and can get you a "sconto" discount with a vendor. American Express has a card without an international transaction fee. ( Platinum Card® from American Express ). However, many vendors will not accept American Express- only large international hotels and shops. We will be in many small villages. Cash rules.
5. Very Important!! Before leaving the US, call your credit card company's and bank's Travel Alert department and report your travel dates and itinerary. I have had my card shut down or captured by ATMs because the credit card companies think it is fraud. This cannot be rectified overseas. The banks will not return your credit card if the machine ate it, and the cc companies can only send you a new one after a week or so.
6. Make a copy of your passport, driver's license, and all credit cards. Leave these with someone you know at home that can access the information for you if you need it. You can also scan these items and email them to yourself so you can access them from a private computer.
7. Print out a sheet with your name, phone, email and also the address you are staying in Italy. Do not put your full US address. Also, put your flight info on it. Then tape it inside the top cover of your suitcase or suitcases.
8. There is more and more chip technology with passports and credit cards holding your personal information. I suggest strongly an RFID security shield protector for these items. This article explains what is going on in the world of fraud.
Communication Tips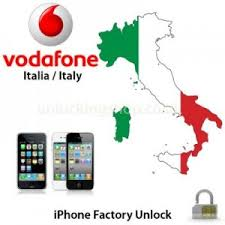 1. Internet is very spotty in Italy. Patience, it will be SLOW.
2. Public computers in Italy use an international keyboard. There are weird characters and keyboard shortcuts that make your emails comical to read.
3. Since with Rosapepe Retreats, we are not changing hotels, you do not run the danger of having your computer and valuables at multiple sites. Our hotel is very safe and family friendly, but we always advise use of the in-room safe.
4. Cell phone service- Here is a good reference article about what you will need.
5. I often carry two phones. One is my US phone so I can communicate with people at home and I can be reached easily –and also texting is free with most plans. I purchased an Italian smartphone and can change out the SIM card so I have an Italian phone number for the calls I need to make within Italy. As a traveler with Rosapepe Retreats, I would think you could just use one of the US plans of the service you already have at home.
6. Want to choose an international cell phone plan? Here is an interesting article that may give you some guidance.
Safety and Security Tips
1. With Rosapepe Retreats, we are traveling together and to small villages. The people are wonderful, warm and friendly and there are no concerns regarding safety. Airports and train stations in the large cities are another story. Be hyper vigilant at all times with your belongings. Keep a good hold on your purse, and sling it across your shoulder and chest.
2. There are beggars in many public places and on the streets in the large cities. Oftentimes, it may be just children that approach you. DO NOT acknowledge them. Become familiar with the word "Basta" which means "Stop – Enough"
3. Do not let seemingly helpful people assist you. People will offer to carry your bags or help you buy tickets at machines. They will then not leave you alone until you pay them. They can be relentless and embarrassing, so please do not encourage these people in any way.
Electricity in Italy

Electricity in Italy is 220 volts, 50 cycles alternating current (AC). For comparison, in the United States it is 110 volts, 60 cycle AC current.
If you plan on using your own 110-volt appliances, you will need a voltage converter, unless your appliance is designed to also work with 220 volts electricity (dual voltage). For example, most laptops and some electric shavers are designed to work both at 110 and 220 volts. Plugging in an appliance that is not designed to run on 220 volts electricity without using voltage converter will most likely kill it.

Regardless of voltage, if your appliance has flat prongs, you will need a plug adapter: Italian sockets are designed to accept round prongs. Do get one before your leave!
As a matter of fact, Italian plugs can be of two different sizes. Some socket will take in the plugs with large prongs only, some other will take in the ones with small prongs (more common for small appliances; large prongs are used for demanding appliances such as refrigerators and washing machines).
Things That Come In Handy
1. Ziploc Bags
2. Money Belt
3. Extra Phone charger
4. Extra bag for bringing home purchases. I ALWAYS end up buying a new suitcase. If you'd rather just wait and do that, luggage can be purchased from many street vendors at inexpensive prices.
5. Comfortable walking shoes – A MUST
6. Shawl to throw over your shoulders for churches (they do not allow bare shoulders)
7. Old swim suit. The mineral waters can fade or weaken the elastic on suits, depending on how often you use the pools.
Naples and the Cilento Coast Average Climate
| | | | | |
| --- | --- | --- | --- | --- |
|   | April | July | October | January |
| High |  65° | 80° | 72° | 55°F |
| Low | 48° | 62° | 55° | 40° |